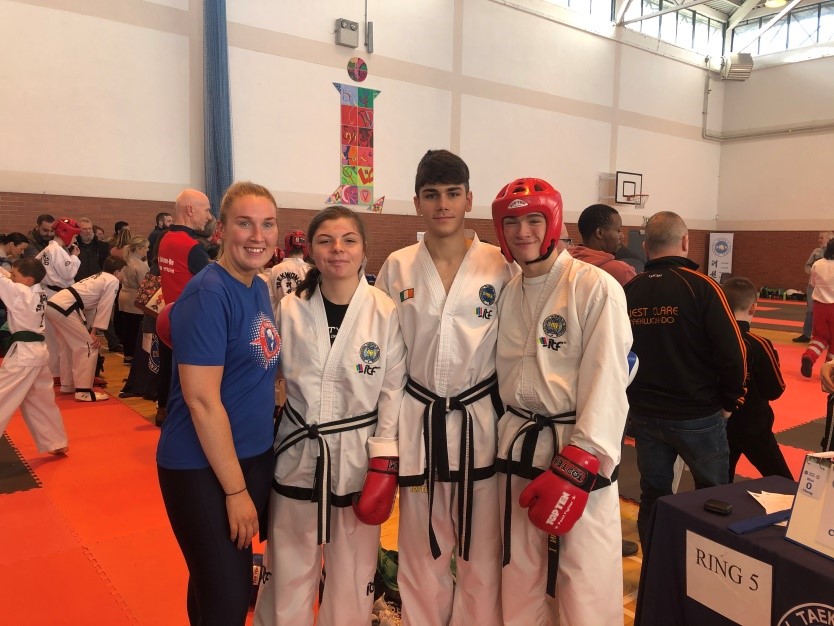 Total Taekwon-Do Championships 2019
Event News / patbarrytkd / 7:03 pm
Last Sunday, we had a small team that competed at Total Taekwon-Do Championships 2019 in Blackrock, Cork. Master Barry was coaching the small team of Sarah Barry, Elena Crowley, Michael Tobin and Valentin Petrov.
Our team performed well at the last competition of the year and enjoyed the mat time. We came away with an impressive medal haul. Elena Crowley had a great day, winning gold in female junior black belt patterns and sparring! Michael Tobin won gold in male junior black belt sparring and Valentin took bronze in this section, as well as a bronze in black belt patterns. Sarah Barry won silver in senior female patterns and sparring. Thank you to Mr James Dwyer for organising the event and inviting us.
Well done to all and looking forward to the new competitive season!
​